Experienced & Skilled Car Repair Services
When you're talking about a collision repair it could be a full repair after a major car accident or it could simply be a scratch repair, paint repair, dent repair, bumper repair or mag wheel repair from a minor incident. Regardless of the type of car repair, we have the tools, skills and extensive experience for you be back on the road again in no time.
Smashed your car or had a minor accident?
You might be reading this because you've smashed your car or even had a minor car accident. We understand not only the inconvenience but financial and emotional impact of having your vehicle off the road. We've put together a guide to help you through that process – so you know exactly what to expect from the car repair service provider you choose in Auckland.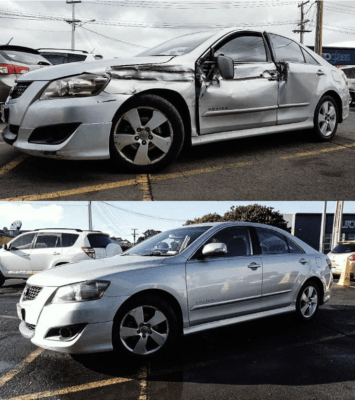 Quality Repair Workmanship
At Mount Roskill Collision Centre we are a family owned and operated business, dedicated to providing quality service and repairs. We use high end products and equipment which delivers top results at rapid speed and enables us to provide our lifetime warrantee on our workmanship.
Following your car collision repair, we will wash and valet your car before it is put through a vigorous quality check process to ensure your car is ready for you to collect it.
Experienced Car Mechanics
We specialise in all makes and models of cars – Honda, Toyota, Holden, Ford, Mercedes, BMW, Audi, VW, Kia, Hyundai, Suzuki, Nissan and Mazda– and we find they all have one thing in common, they are made to protect the occupants. So you may see after a collision your vehicle has sustained what looks like substantial damage but in reality the vehicle has done what it needs to do in protecting you in a collision.
Those dents, scratches, paint damage and smashed bumpers and panels might seem like they are hard to repair but no job is too big for our team. We are passionate about cars and getting you back on the road.
We Incorporate the Latest Technology and Tools
We use the latest computerised 3D chassis measuring system to ensure your car is returned to you in its original pre-accident condition. At Mt Roskill Collision Centre we are conscious of the environment and we were the first car mechanics to use a waterborne paint system and a high end clear coat of paint to repair your car.
That allows us to offer the lifetime warrantee and then gives you peace of mind that as we stand by our product and workmanship. We are environmentally conscious and do our best to reduce our impact on the environment by choosing sustainable products when possible and minimising our use of single use plastics. We want to challenge ourselves to do more in this space and be leaders in the industry, just as we were when we were first to use waterborne paints (these are much better not only for the health of our staff but for the environment).
Collision Repair Partners
We team up some of the best in the industry from glaziers for glass replacement, signwriting, mechanics, auto electricians, ding repairs, locksmiths, paintless dent removals so we can handle all aspects of the collision repair with no hassle for you.
We are approved by all major insurance companies which is due to our extensive knowledge of the collision repair industry and panel beating and car painting knowledge. We don't take short cuts and a quality repair is what we strive for and we take pride in achieving this.
Being without your car while we carry out the collision repair on your vehicle can be very disrupting and stressful, so ask us for a loan car and we will happily arrange one for you  when your car is booked in for repairs.
Car Repair Guide
Contact Us
Automotive Guides & Articles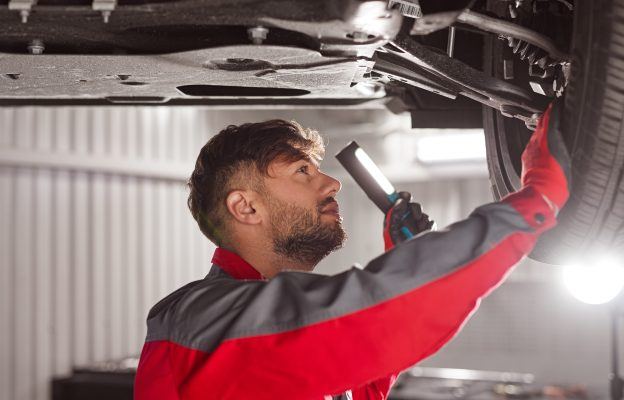 If you've spent any time around a mechanic or a panel beater's workshop, you'll probably [...]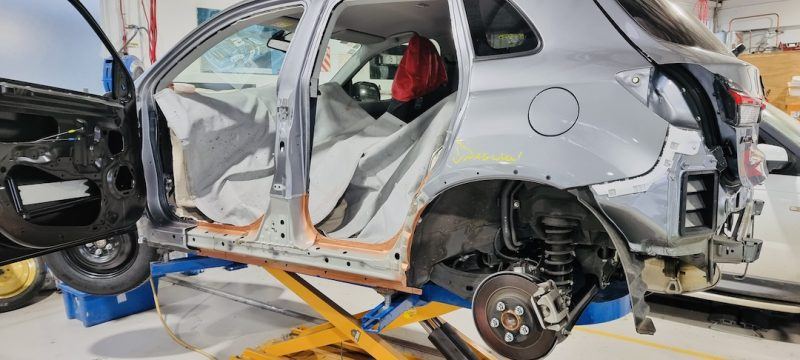 Some of the most common types of unrepaired damage that we see are dents, dings [...]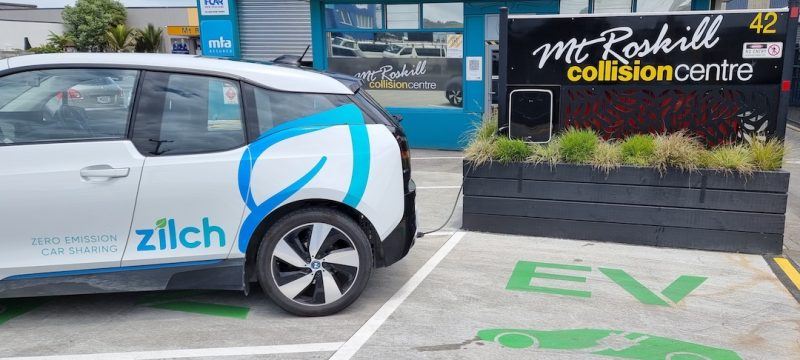 If you're considering driving an electric vehicle (EV), you probably already know about the benefits [...]