Car Respray, Auckland
Why would you change your car colour?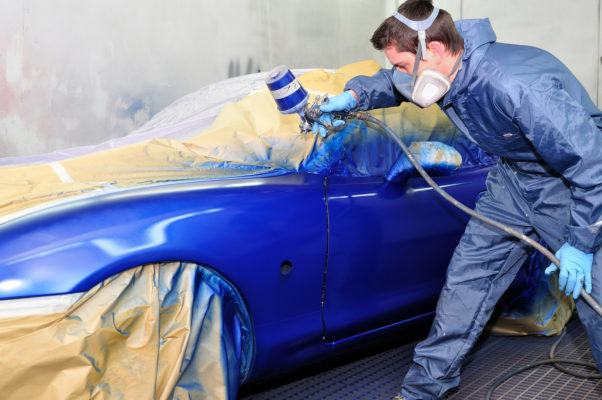 There are a number of scenarios where we can do a vehicle colour change:
if your car needs a full paint job (after a collision or other damage repairs), it's a great opportunity to consider changing your car's colour

if you find a reasonable price on a used car, but aren't entirely sold on its colour, we can change that for you

if you go through a business branding or colour change and use your car for work, we can match your vehicle colour to your company or brand colours
How easy is it to change your vehicle or car colour?
A car colour change is one of the standard services we offer at Mt Roskill Collision Centre. Our experienced team have the appropriate training, expertise and equipment to do an excellent colour change on your car.
Our qualified team will repair any damage, prep and respray your vehicle to have it looking its best.
For several reasons, we don't recommend you attempt a car colour change yourself. There is a long list of supplies you need to do the job well (preparation tools, cleaning solvents, undercoat, primer, the correct type of paint for your vehicle, safety equipment, etc). You also need a space that is large enough and well ventilated – your typical home garage is often not large enough – and you shouldn't spray paint a car outside where wind can make the job inefficient.
The fumes from solvents and paints can be pretty hazardous. Leave this type of work to the experts at Mt Roskill Collision Centre who have the adequate safety gear to do the job.
Do you need permission to change your vehicle or car colour?
There are a few people to consider when you undertake a car colour change. The first of these is NZTA Waka Kotahi. According to the information available on their website, car respray is a modification that they need to be notified of. Your vehicle colour is specified in the registration information they hold, so if you change your car colour, you need to let them know.
You may need to let your insurance company know. This will depend on your specific policy, so we advise you check with them.
You may need to let your employer know that you're changing your car colour if you use your car for work. If it is a company car that you don't own, you shouldn't modify it without their express permission. We will always ask for proof of ownership when we change a car colour.
For a no-obligation quote on your car colour change, please contact the experts at Mt Roskill Collision Centre.
The Mt Roskill Collision Centre promise
Our goal is to have everyone on New Zealand roads driving safely. We offer a lifetime guarantee on our car repairs from our panel beating and collision repair service centre in Mt Roskill, Auckland. Contact us online or call us on 0800 227 762 for a free quote or to book an appointment.