Brake Check and Replacement – Auckland
It's your worst nightmare – driving along, you attempt to stop, and your brakes fail.
It's not always as you see it in the movies, though. Sometimes a brake failure is a slow and gradual process, making your car unsafe to drive without you even realising it.
Having your brakes checked on a regular basis is absolutely essential so you don't end up in that scenario where a sudden, severe brake failure results in a serious accident.
A brake check involves:
checking your brake pads for damage or signs of wear

checking your brake fluid

checking your brake pedal

checking your brake lines/hoses

checking your parking brake system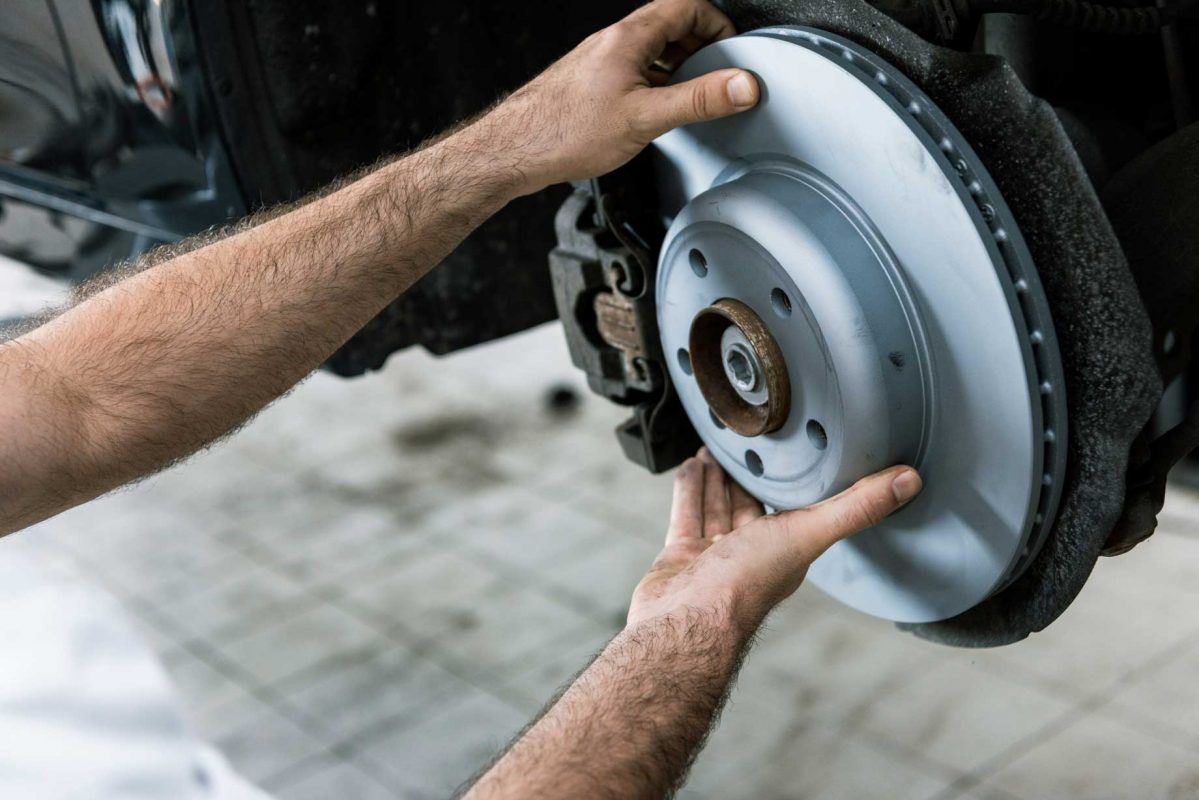 NZTA requirements
All vehicles on the road in NZ must meet New Zealand Transport Agency Waka Kotahi requirements. There are a number of requirements involving the acceptable condition of your vehicle's brakes – service brakes, parking brakes and electronic stability control (ESC) systems. We advise you have an experienced panel beater like the team at Mt Roskill Collision Centre check these requirements for you.
Other reasons to have your brakes checked
Checking your brakes is a detailed and complex process and we don't recommend you do it yourself. A thorough brakes check is part of the regular vehicle servicing that we do to make sure your car is in its optimal condition to drive safely. You don't need to wait until your car needs a full servicing though.
Book your vehicle in to have a brakes check if any of the following apply:
you've purchased a used car – always have it checked before you start driving it, even if you've been told that its brakes are new or in good condition

you hear any grinding or squealing noises

you suspect your vehicle isn't reacting or stopping as quickly as it should

you notice any changes in the way your vehicle handles or drives
The cost of brakes replacements
A brake replacement usually consists of just replacing the brake pads. If you do this regularly, you'll avoid the more expensive costs of repairing or replacing the entire brakes system.
The costs of brake pads vary, with the most significant difference in price being whether your mechanic or panel beater uses aftermarket or OEM parts. Brake parts from the company that makes the vehicle tend to be more expensive, but are sometimes the better choice, depending on your vehicle's make and model. On average, brake pads can cost $200-$300 but it's best to contact us for an accurate quote for your vehicle.
The costs of not looking after your brakes can be significantly higher than investing in the regular checks and maintenance required to keep your car running smoothly and safely for years to come.